CAAC and FAA dual certification repair station.
AS9100D quality management system certification.
Level 3 board-level deep maintenance capability.
The warranty service of avionics products authorized by the original equipment manufacturer is supported by the advanced testing equipment and real-time engineering technology from GE.
Application of Complete Maintenance and Customer Service System in C919 Project.
7×24 global customer service telephone 4008219919.
Provide Full Service

Maintenance service:
Provide refurbishment, repair, testing, and refitting services for avionics products to meet customer needs with faster maintenance cycles and higher maintenance quality.

Aircraft material distribution:
AVIAGE SYSTEMS has a dedicated aviation material warehouse and supporting professional staff. Professionals have the capabilities of aviation material sales, leasing, and exchange. We can provide customers with customized aviation material support solutions.

After-sales service:
We are equipped with customer support representatives to provide product technical consultation, fault reporting, hardware maintenance, software upgrades, training and other services.

Boeing 787 Maintenance Checklist:

通用處理模塊(GPM)
PN: 182513-001
遠程數據采集模塊(RDC)
PN: 182594-001
光纖轉換模塊(FOX)
PN: 182544-001
風扇和閥組件(FVA)
PN: 182566-001
ARINC664機柜交換機(ACS)
PN: 182591-001
電源調節模塊(PCM)
PN: 182533-001
ARINC664遠程交換機(ARS)
PN: 182597-001
Airbus 320/330 Maintenance Checklist:

Data Link Control and Display Unit
PN:401MFD3-2
Data Link Control and Display Unit
PN: 401MFD3-3
Data Link Control and Display Unit
PN:401MFD4-3
MRO Customer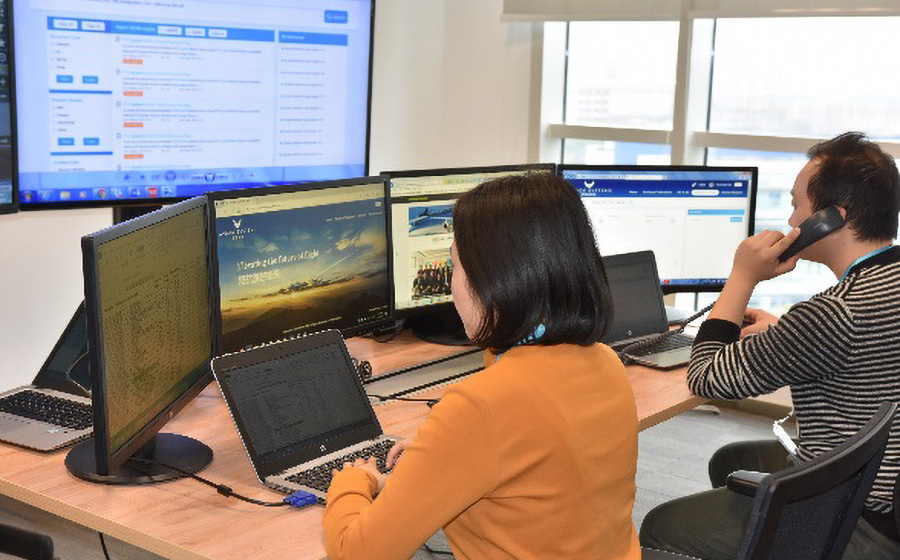 Customer Support team is ready to assist
Aircraft On Ground (AOG): +86 21 24166666
For the life of your fleet, we're with you
AVIAGE SYSTEMS Customer Support center is here to make sure customer will get the full scale of services during the whole life cycle of products. AVIAGE SYSTEMS' professional and passionate experts will provide the unrivalled support and services from the day customers placed an order, till the proper deliver to the end of the products' lifecycle. We have a full suite of digital tools and processes with strong expertise to ensure timely and satisfied support and services to the customers.
Contact Us
How may I help you?
Customer Support Technical Platform
Fleet Management, Technical Publication, Spare Order and Training Information
Coming soon
Related manuals and documents download
About Us
AVIAGE SYSTEMS is a 50/50 joint venture between General Electric Company (GE) and Aviation Industry Corporation of China (AVIC) .
Building on a historic partnership between two world-leading aerospace companies, AVIAGE SYSTEMS aims to elevate the future of flight by unleashing our world-class talent, cutting-edge innovation and powerful partnerships.